DVD & CD Duplication Services
Whether you need one unit or several thousands, we specialize in
professional DVD, CD & Blu Ray duplication and replication, disc authoring,
print and packaging. We also offer both standard and rush services.
---
DVD & CD Duplication Testimonials
"As Ontario's largest public sector union, we produce various communication materials for OPSEU'S 135,000 members.  When it came time  to distribute our ground-breaking documentary "Made in the USA", we decided to mail out DVDs. Azure came through on our multiple variation order, professionally and on time. We would most certainly work with them in the future."
Jason Alward, Graphics Artist. Ontario Public Service Employees Union.
"I have been dealing with Azure Production for over five years. The staff are always ready and able to reproduce and deliver our product in a most professional manner. Azure Production also brings to the table a profound artistic sense so that our product has always been reproduced and illustrated creatively and with artistic innovation. I am pleased to give Azure Production my highest recommendation."
Gerald B. Sperling, President and Executive Producer 4 Square Entertainment Ltd.
---
Featured Duplication Clients


View our client list >>
---
Popular DVD Packages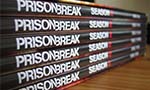 100

Retail DVDs
• 4.7GB DVDs Duplicated
• Full Colour Thermal
• 14mm Black DVD Cases
• 100lbs 4/0 Gloss Trapsheet
• Assembled & Shrink Wrapped
$316 CAD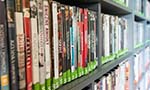 300 Retail DVDs
• 4.7GB DVDs Duplicated
• Full Colour Thermal
• 14mm Black DVD Cases
• 100lbs 4/0 Gloss Trapsheet
• Assembled & Shrink Wrapped
$597 CAD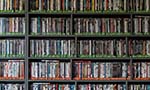 1000 Retail DVDs
• 4.7GB DVD-5 Pressed
• Full Colour Offset
• 14mm Black DVD Cases
• 100lbs 4/0 Gloss Trapsheet
• Assembled & Shrink Wrapped
$1265 CAD
---
More on DVD & CD Duplication